Below are just some of the items we sell for our customers on consignment. If you see anything that is of interest to you, just give us a call at the store at 503-656-2172. We will be glad to give you the "scoop" on any of our consignment products. If you have a "Hobby Grade" item you might be interested in selling let us know, we can help...
An excellent entry into Giant Scale Flying. This is an exceptional price on a 35% gas model just add your own receiver and fly..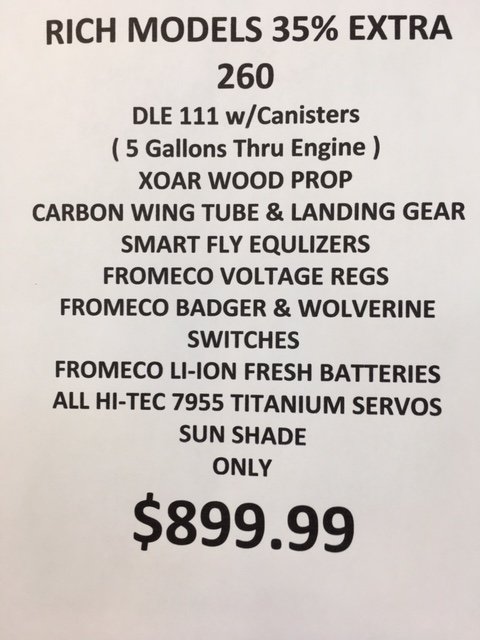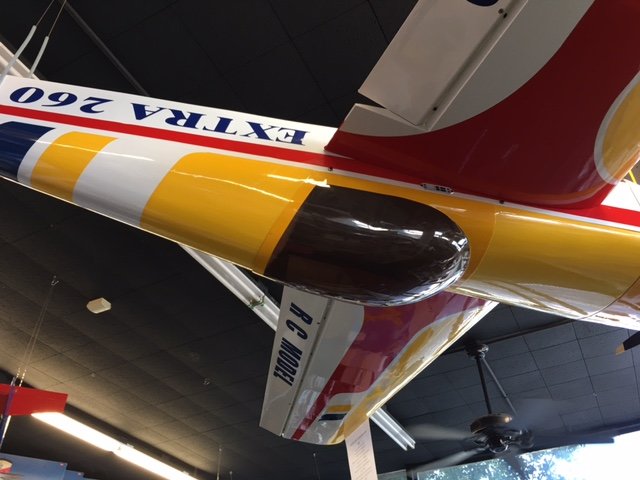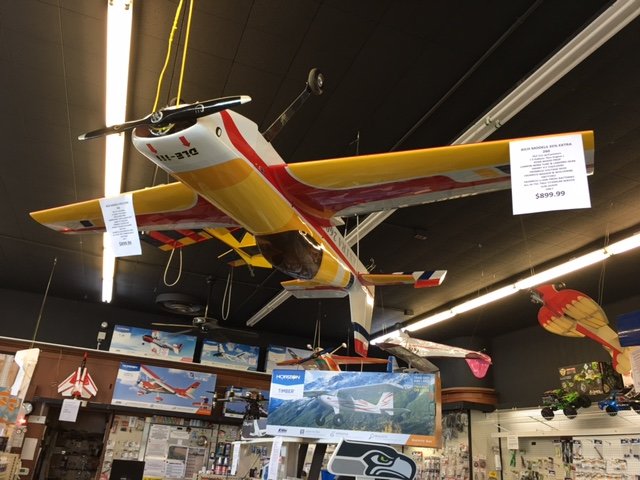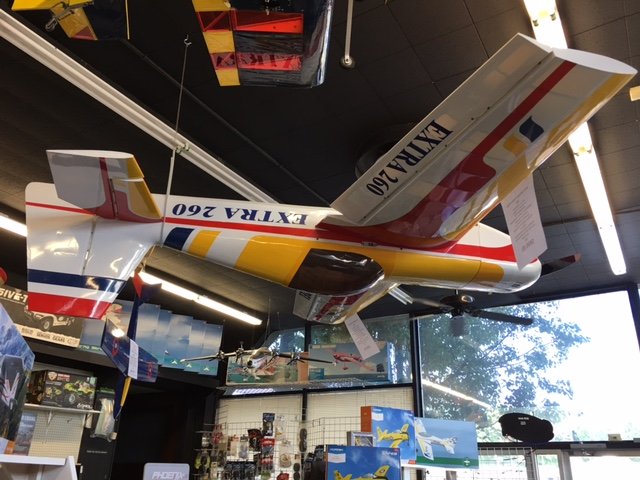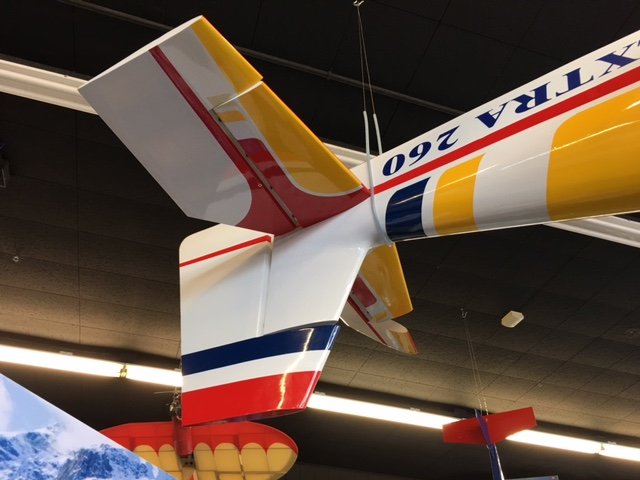 __________________________________________________
Professional quality BJ CRAFT electric pattern bipe. This professionally built plane has a royal pedigree and very few flights. It even comes with TWO COMPLETE HACKER motor systems valued at over $600 each. If your a pattern flyer or just love high quality airplanes you must come in and look at this one.... This price is firm at $2,299... Read on.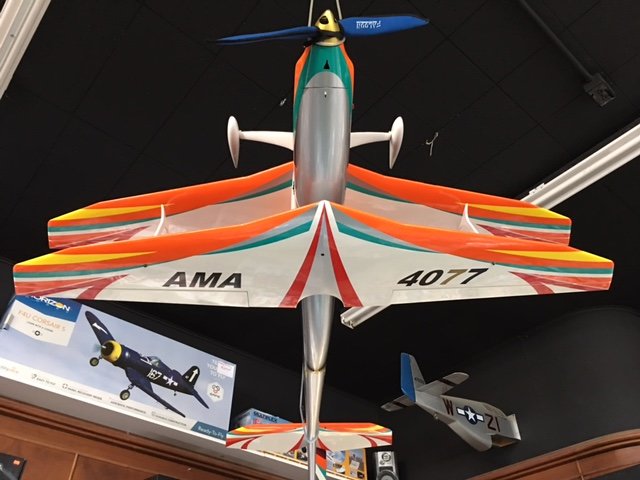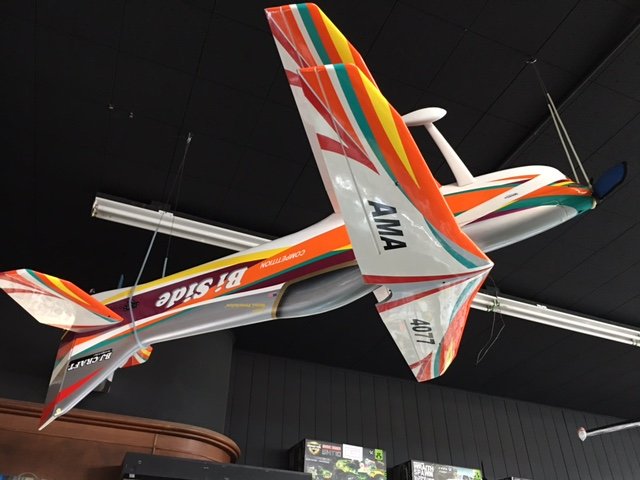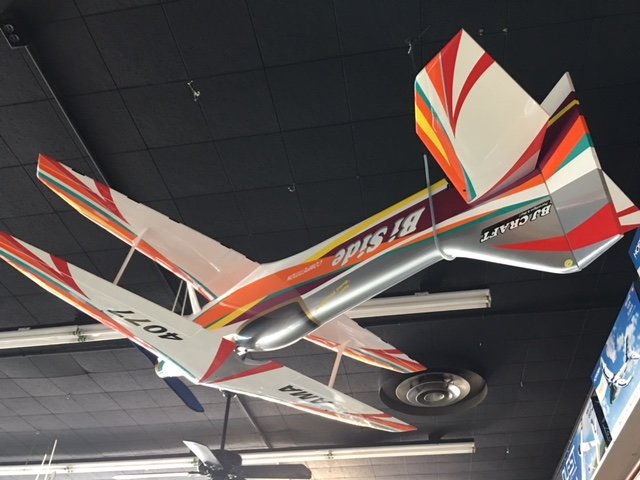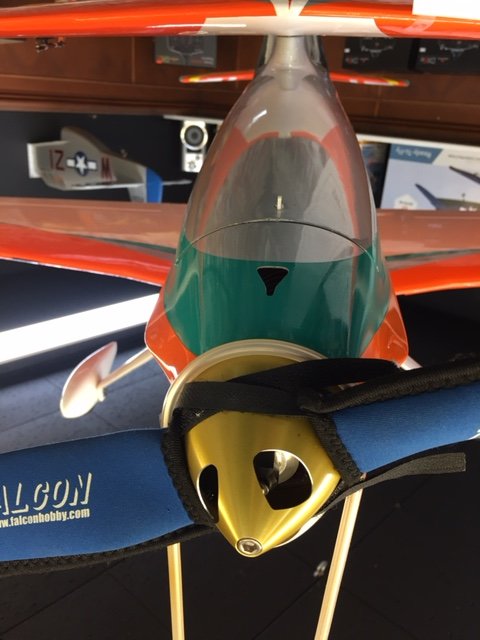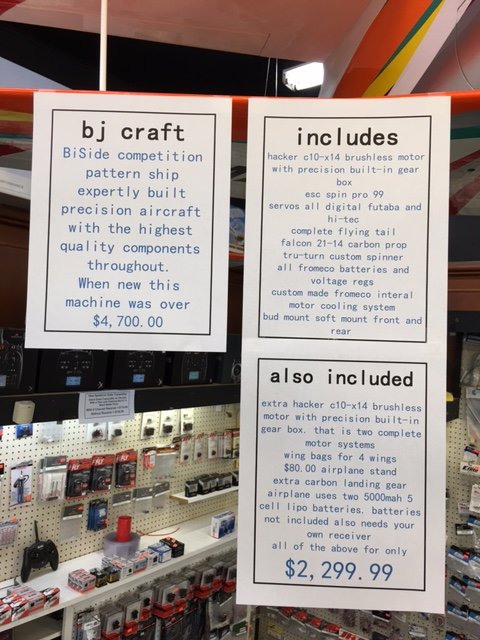 See larger pictures below...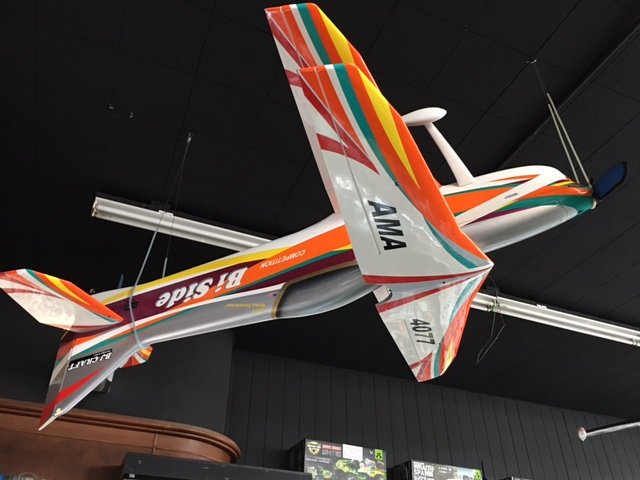 ---
CONSTELLATION MUSEUM QUALITY RC AIRCRAFT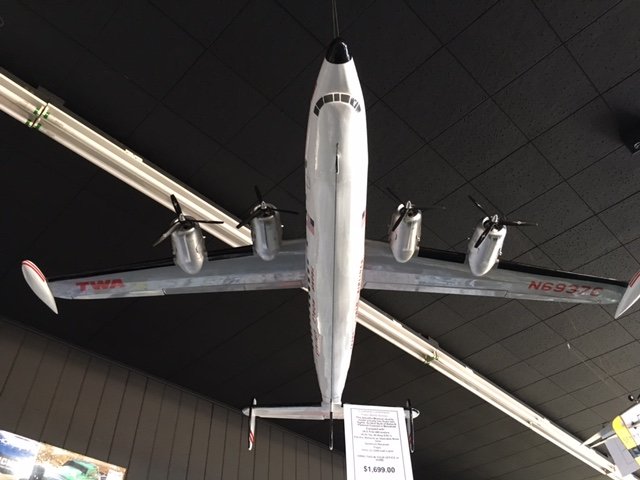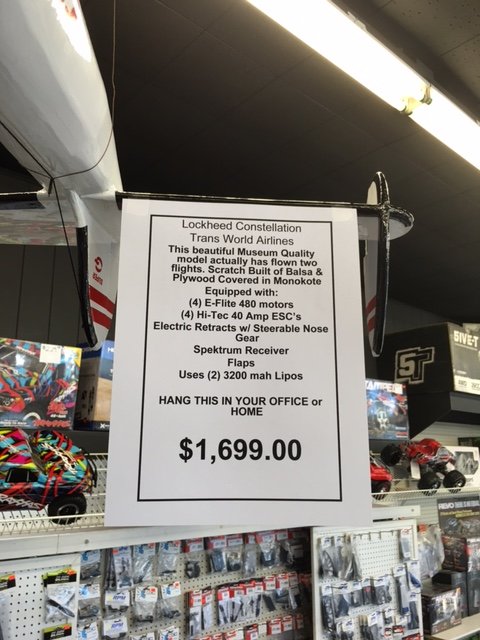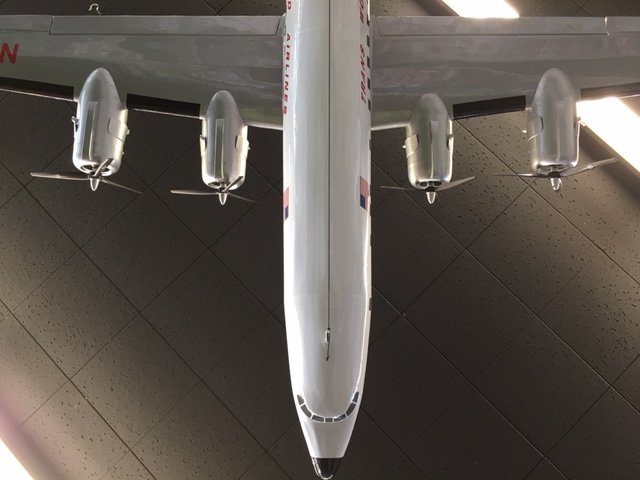 ---