Below are just some of the items we sell for our customers on consignment. If you see anything that is of interest to you, just give us a call at the store at 503-656-2172. We will be glad to give you the "scoop" on any of our consignment products. If you have a "Hobby Grade" item you might be interested in selling let us know, we can help... Check back often as our ceiling inventory changes daily and thanks for taking a look.
---
Extreme Flight Turbo Duster 65"  High Performance Airplane. Only 5 Flights in Mint Condition. All "Hi-Zoot" electronics package. New this airplane was over $750. On sale now for only $359.99...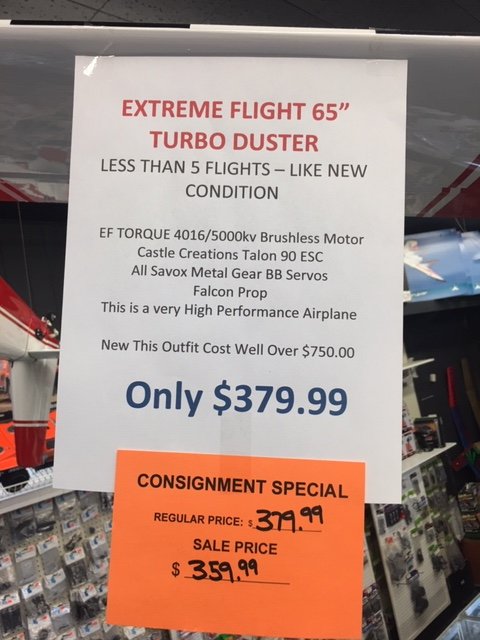 ---
TOC 25% EXTRA Gas 3D airplane. Don't miss this opportunity to ease into Giant Scale Gas airplanes for a fraction of the price of new. Virtually "Bind and Fly" with your own Spektrum Radio. A great buy at only $379.99...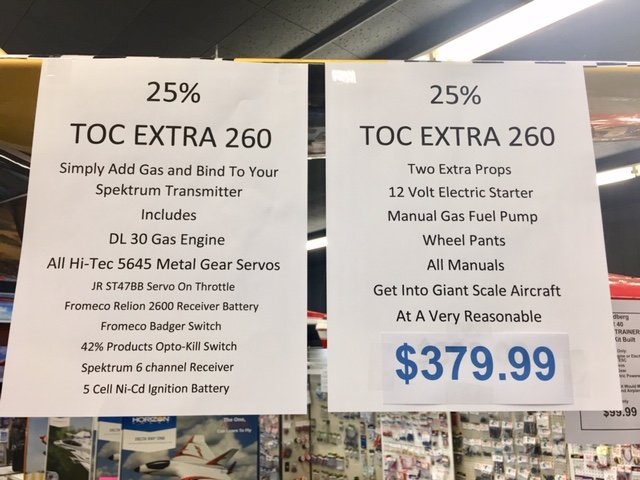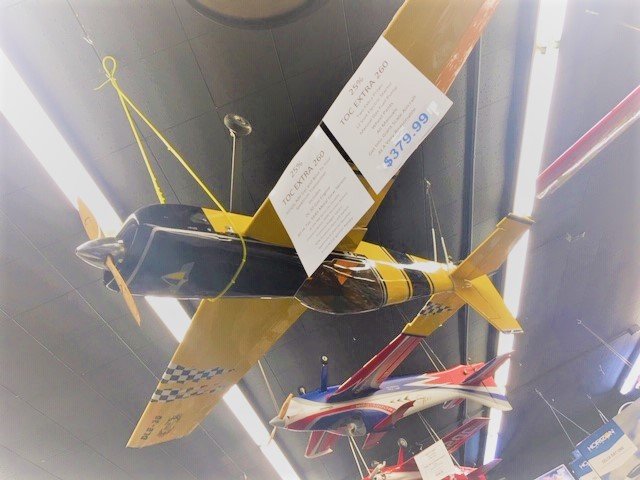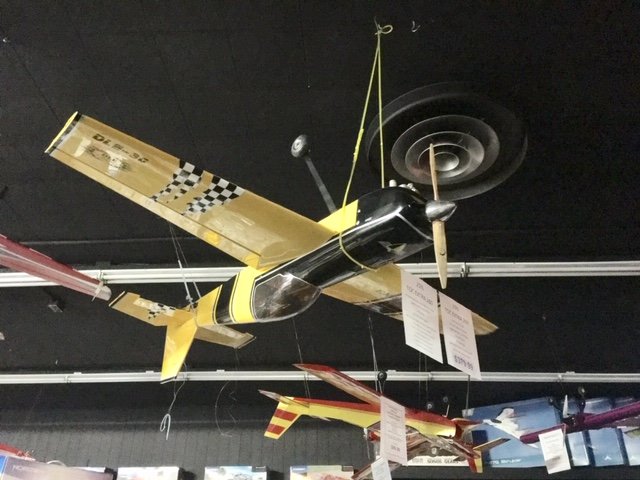 ---
Vintage Cloth Covered 46 Size Cub... This Cub is ready for your own electronics and power system. Cloth covered and very scale. Only $149.99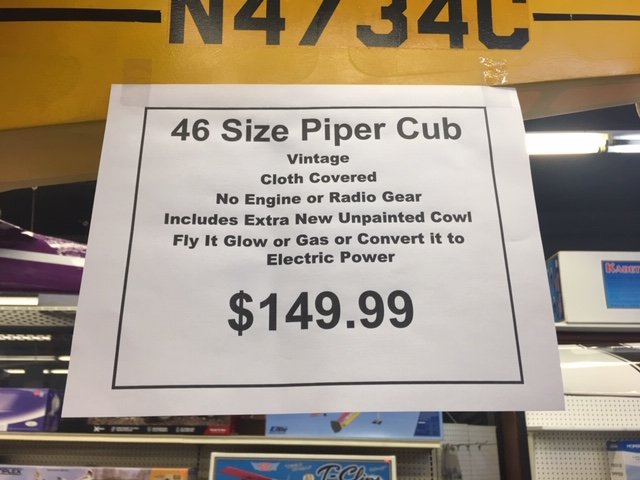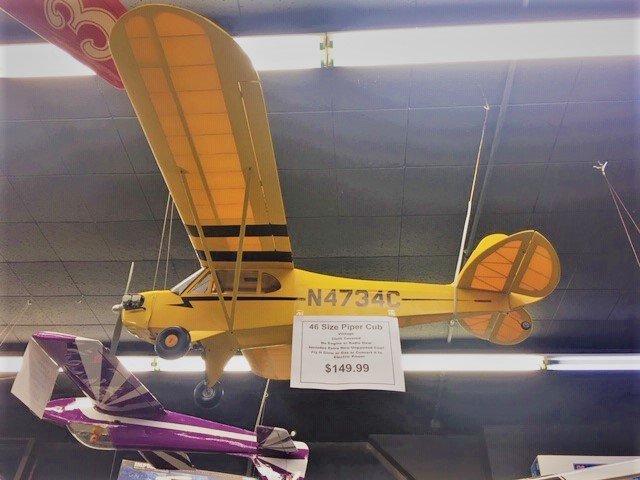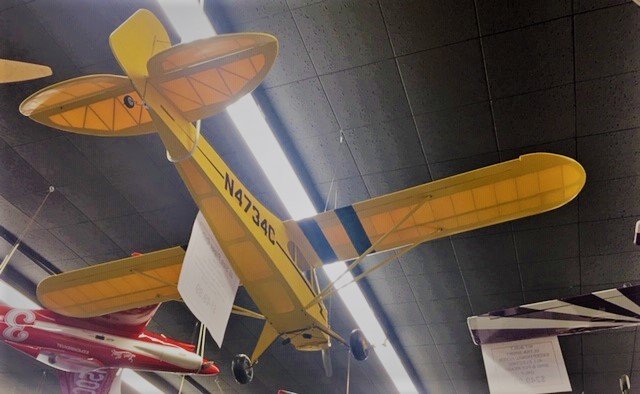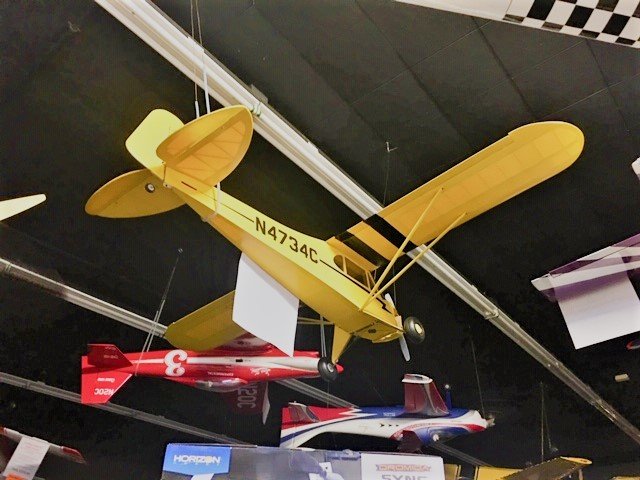 ---
MAXFORD USA Mentor G-26cc Gas High Wing Workhorse. Very Stable and Strong Air frame. Plenty of power with the Revolution 33GT Gas Engine. just add new flight batteries and your own receiver and your flying GAS! A great buy at only $459.99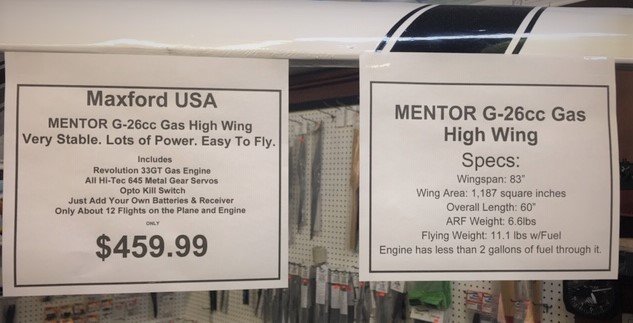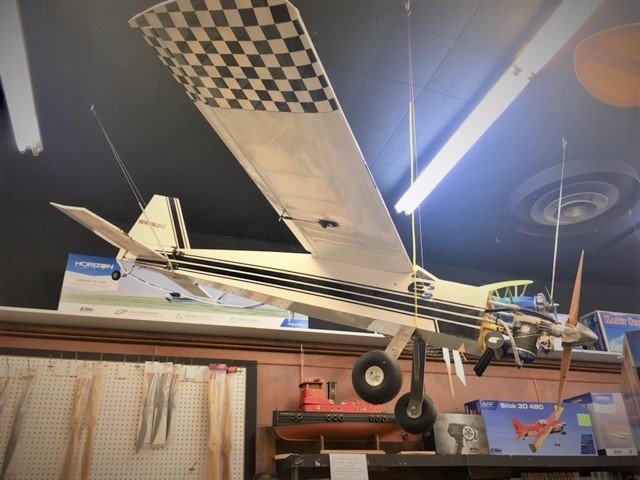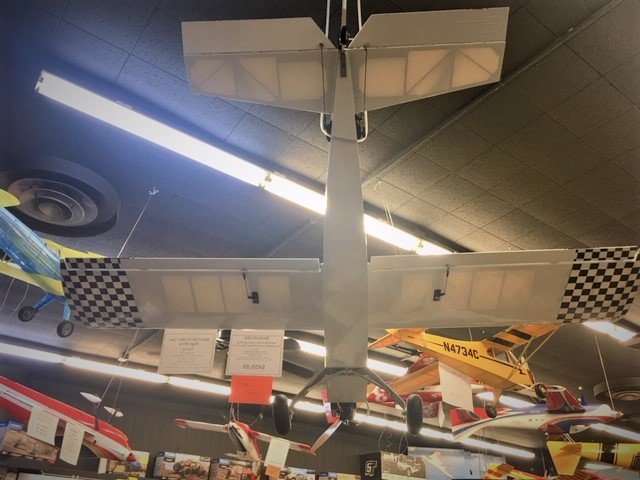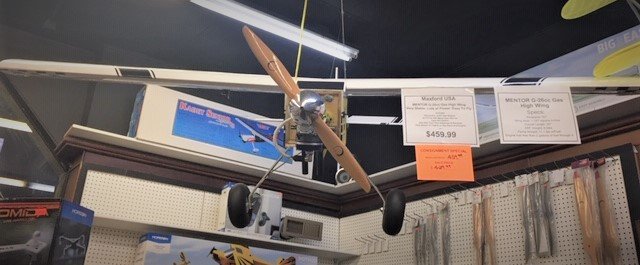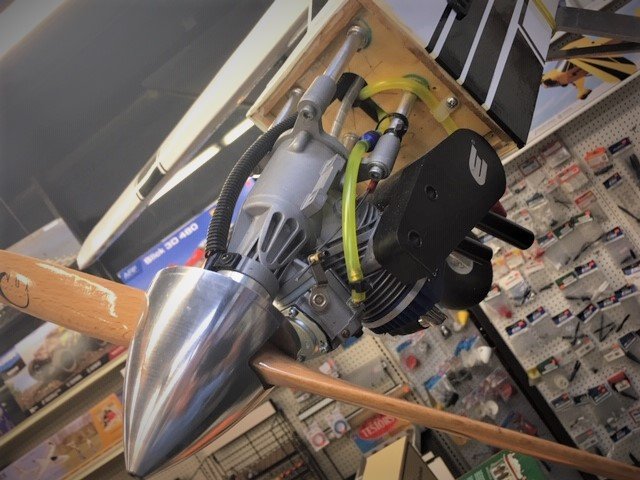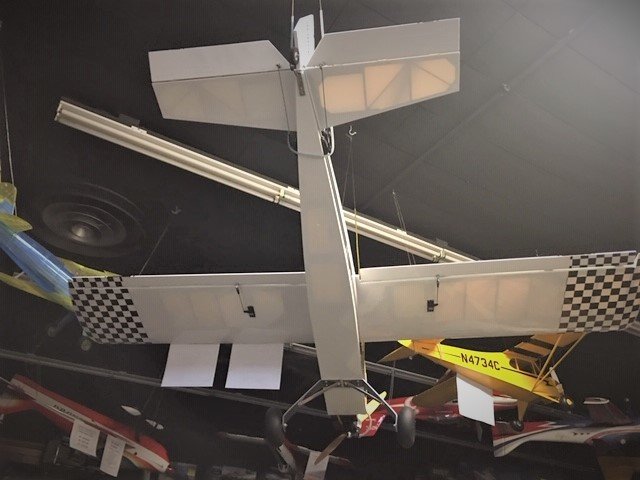 ---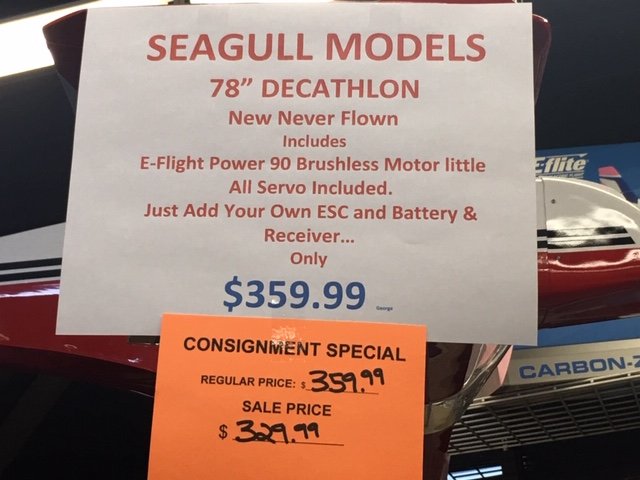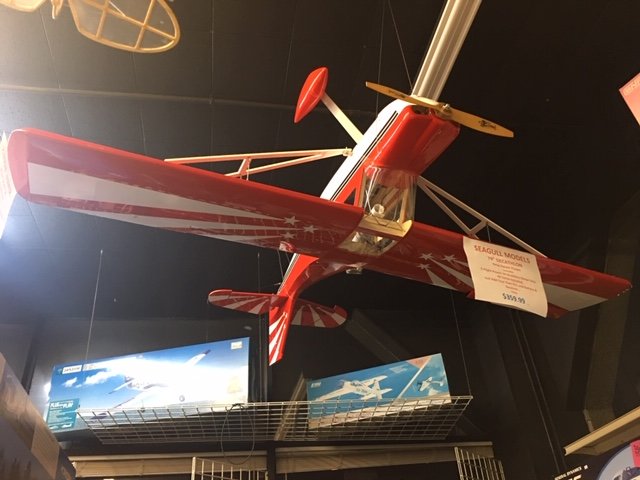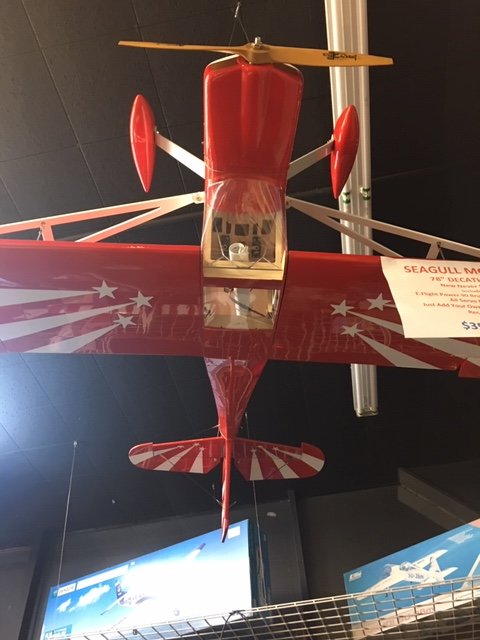 ---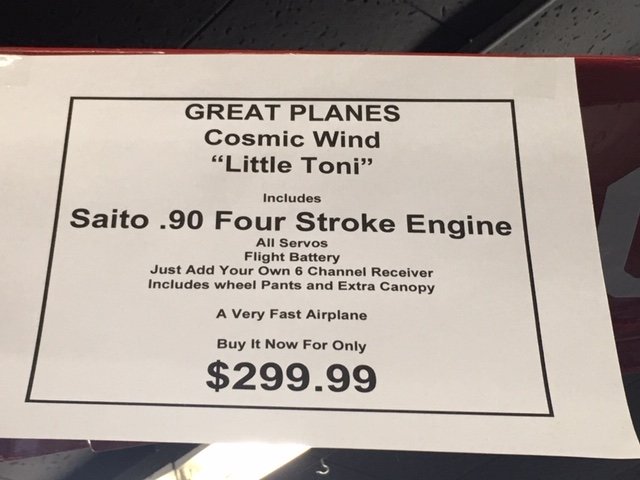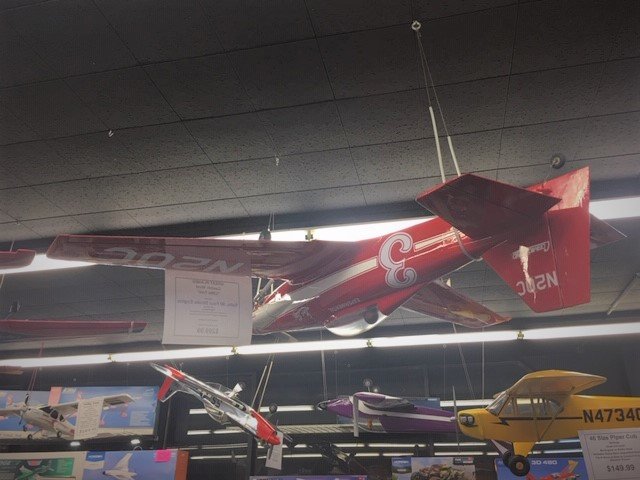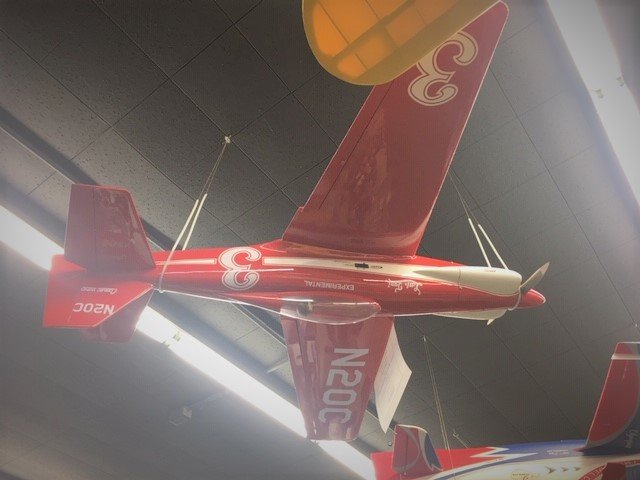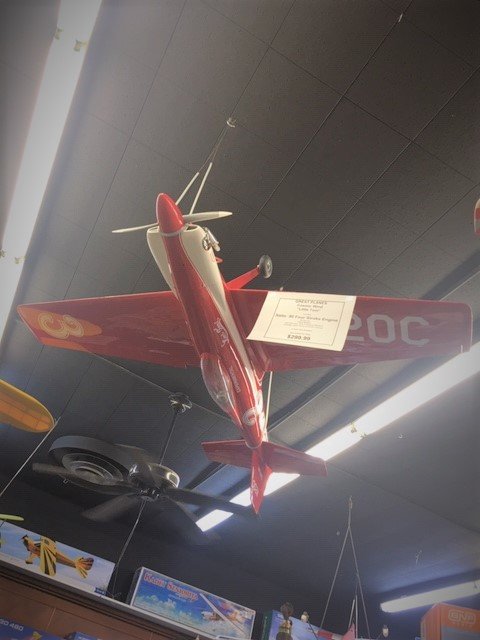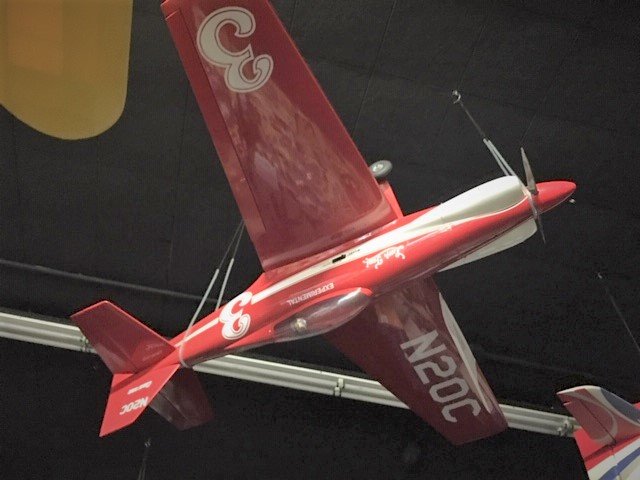 ---