Christmas is just around the corner. We have  a great selection of educational items for your young scientist along with toys, art supplies, tools, paints, plastic models, trains and slot car sets for every age and budget. Remember you don't have to spend a fortune to give someone a very nice Hobby Quality gift like  Radio Control Airplanes - Cars - Boats - Quad Copters - Plastic Models and all the goodies to go with them... 
Can't decide... Get a Coyote Hobby Gift Certificate. We personalize each one to say whatever you want and put it in it's own special Coyote Hobby envelope. They are good for two years, you can purchase one in any amount you wish and it can be used for any item in the store or we can special order items.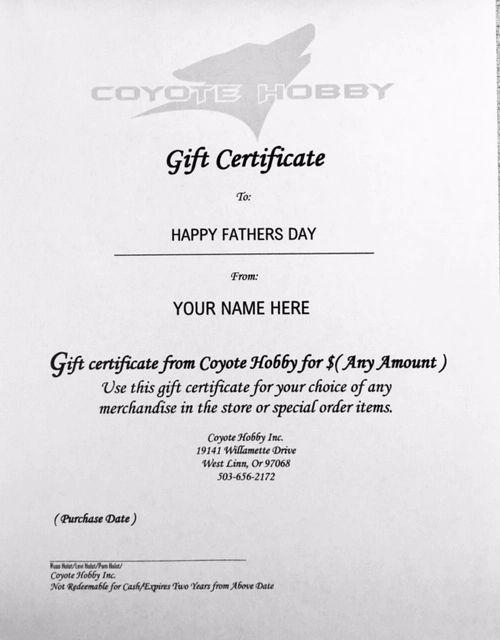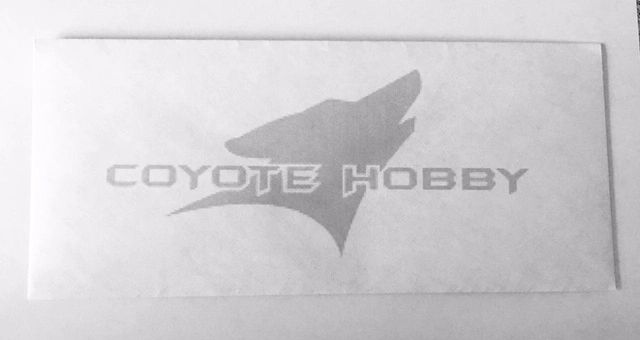 At Coyote Hobby we don't sell the "hobby junk" you find all over the internet and at the Mall. We sell hobby grade products with a real manufacturers warranty so you can always buy with confidence from Coyote Hobby.

Check us out on Google, Yelp or any other good social media site. We are proud to be rated 5 Star in best customer service. Come see us this Christmas, you will not be disappointed...