THE ICE STORM IS OVER - WE ARE OPEN
 AGAIN
Monday - Friday 10:00am to 5:00pm 

Saturday - 10:00am to 5:00pm
Sunday 11:00am to 4:00pm
After being closed for some days, The Ice Wars of 2021 are over... West Linn looked like a nuclear bomb went off and especially hard hit was the area around our store, but all the streets are now passable and the big thing is  "All Systems Are GO" we have power, internet and phone…
Feel free to stop by anytime and just wonder around. You will see that for a smaller store, we carry a LOT of stuff to keep you or the little ones busy...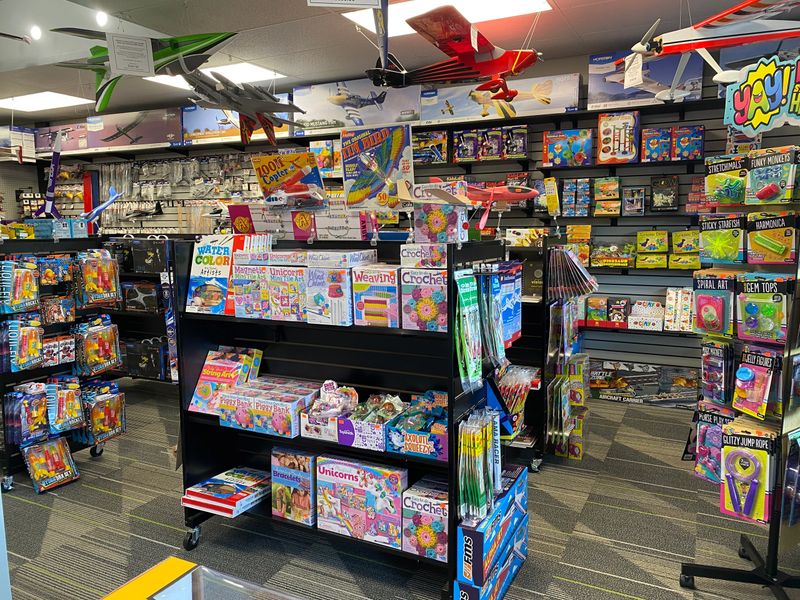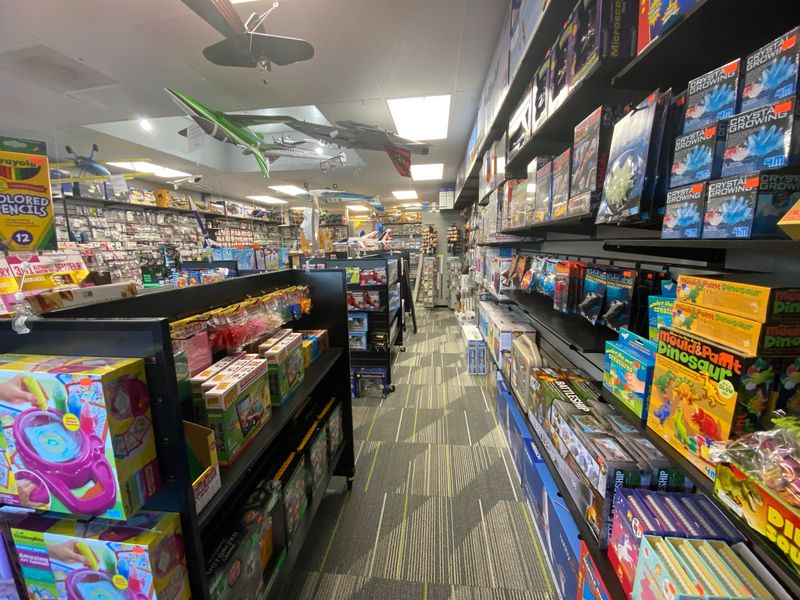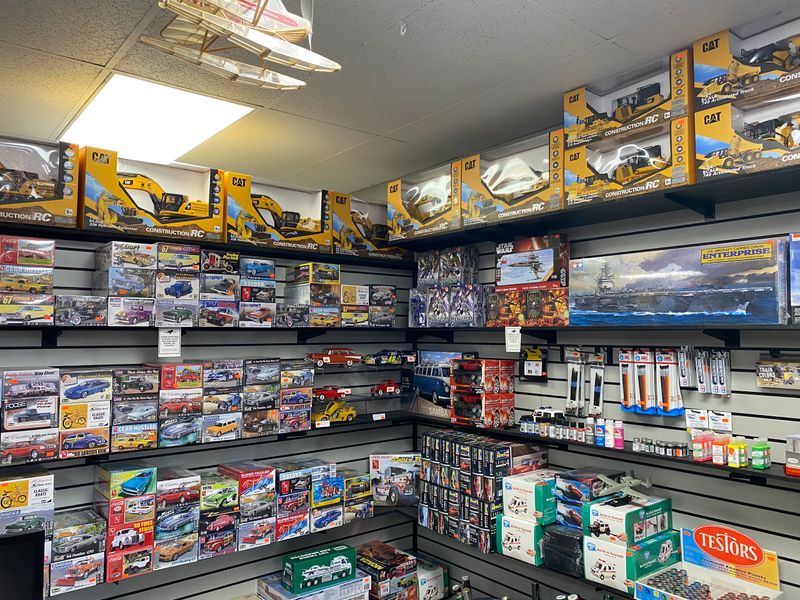 FACE MASKS ARE MANDATORY:
ALL CUSTOMERS ENTERING THE STORE MUST WEAR SOME TYPE OF PROTECTIVE FACE COVERING. IF YOU DO NOT HAVE ONE WE WILL PROVIDE ONE FOR YOU. THIS RULE IS BEING STRICTLY ENFORCED. IF WEARING A MASK IS NOT FOR YOU PLEASE CALL US AND WE CAN ACCOMMODATE YOUR PURCHASE WITH A CURB SIDE PICKUP.
There Will Be NO MORE Than 3 People At a Time In The Store. 
PLEASE READ COVID 19 IN-STORE SAFETY PROTOCOLS:
At Coyote Hobby we have implemented strict Covid-19 Safety Protocols to protect you our valued customers, and ourselves. 
Always Keep A Social Distance of At Least 6 Feet Apart From Other Customers. Our Store Employees Will Always Distance Themselves From You. The "Social Distance" Rule Will Be Strictly Enforced While You are In The Store"
This picture shows how we are controlling even the 3 people in the store at a time by designating zones which are clearly marked on the floor in bright red tape.


In the light of the rapidly changing status of COVID-19, it is our main responsibility to ensure the safety of our customers and staff.
We are also offering a curbside delivery program which is very simple...
Call us at 503-656-2172
We Will Fulfill Your Order
Pay with your credit card
Drive to the store and we will bring your items out to your car.
Minimal human interaction and very safe.
Not In A Big Hurry... We Can Ship Any Product To Any Location. All Fast And Simple Over The Phone. We Do It Every Day. Give It A Try.
To many of our customers we don't just sell toys and hobbies but lifestyle activities that are needed now more than ever.
Your support in these challenging times is greatly appreciated.
Russ & Levi